Puget Sound Lidar Consortium
Home | About Lidar | About the PSLC | Data | Uses of Lidar data | Links | Contact us
---
Union Gap / Rattlesnake Hills Hazard Area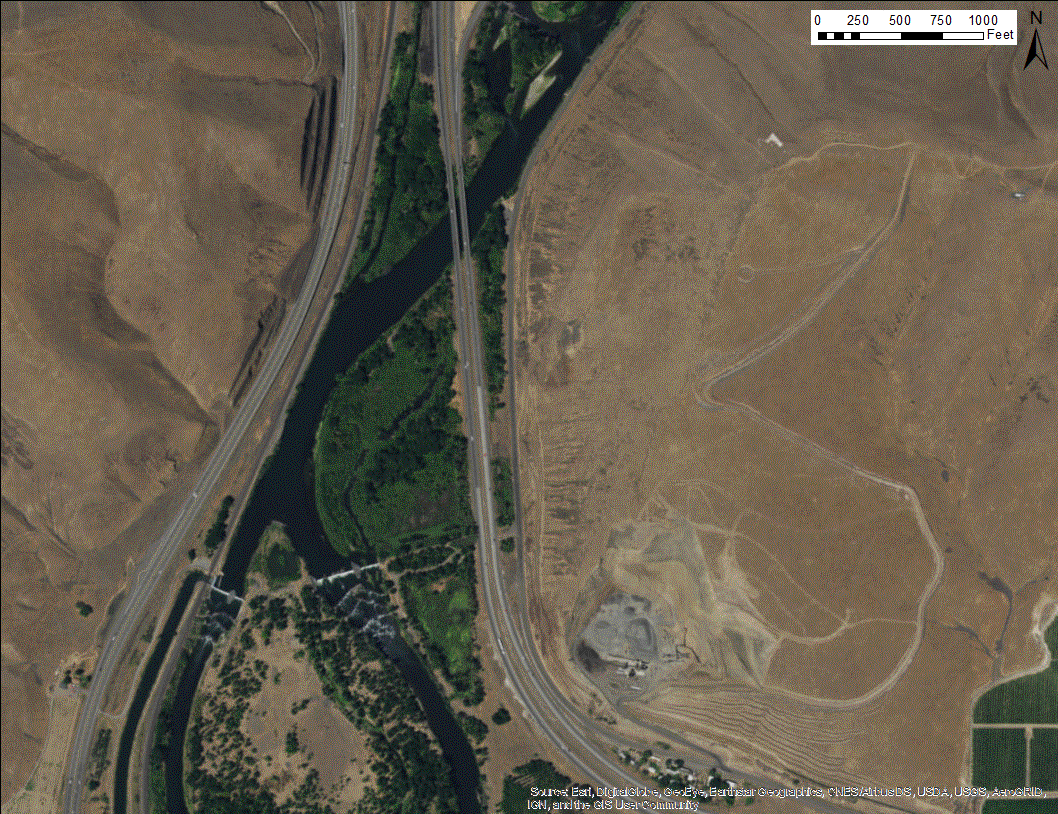 ---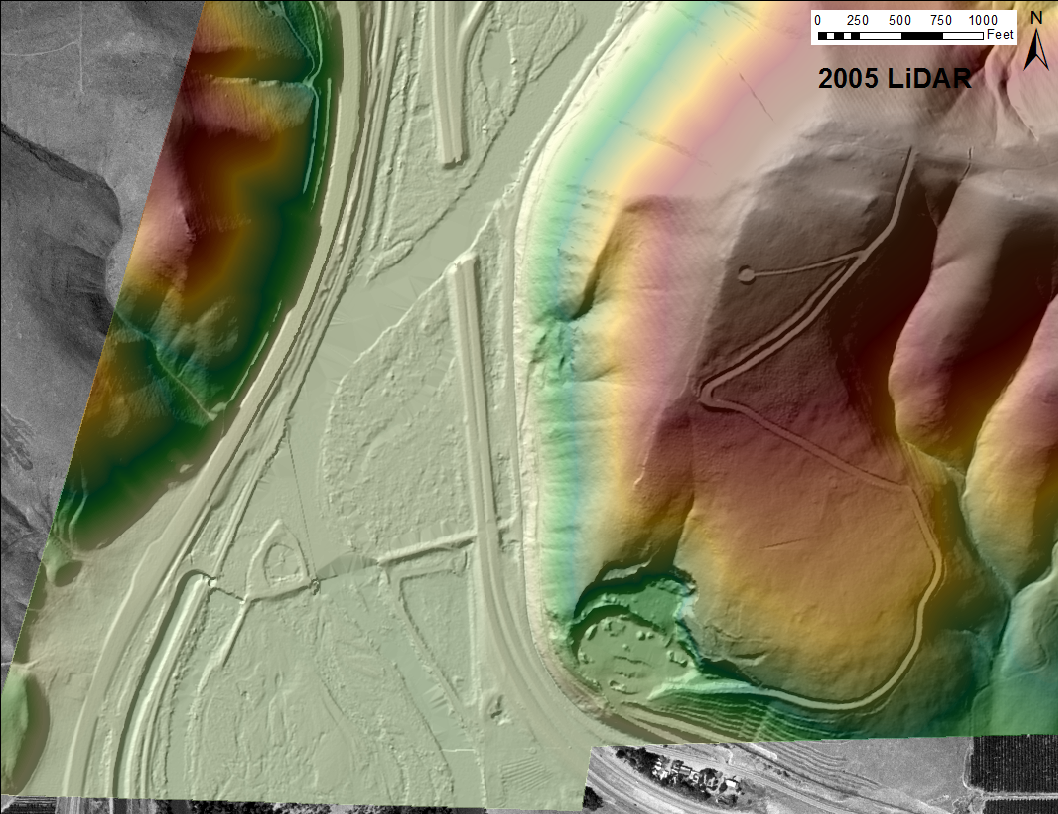 Our data includes a 2005 PSLC survey rasterized to six-foot resolution
---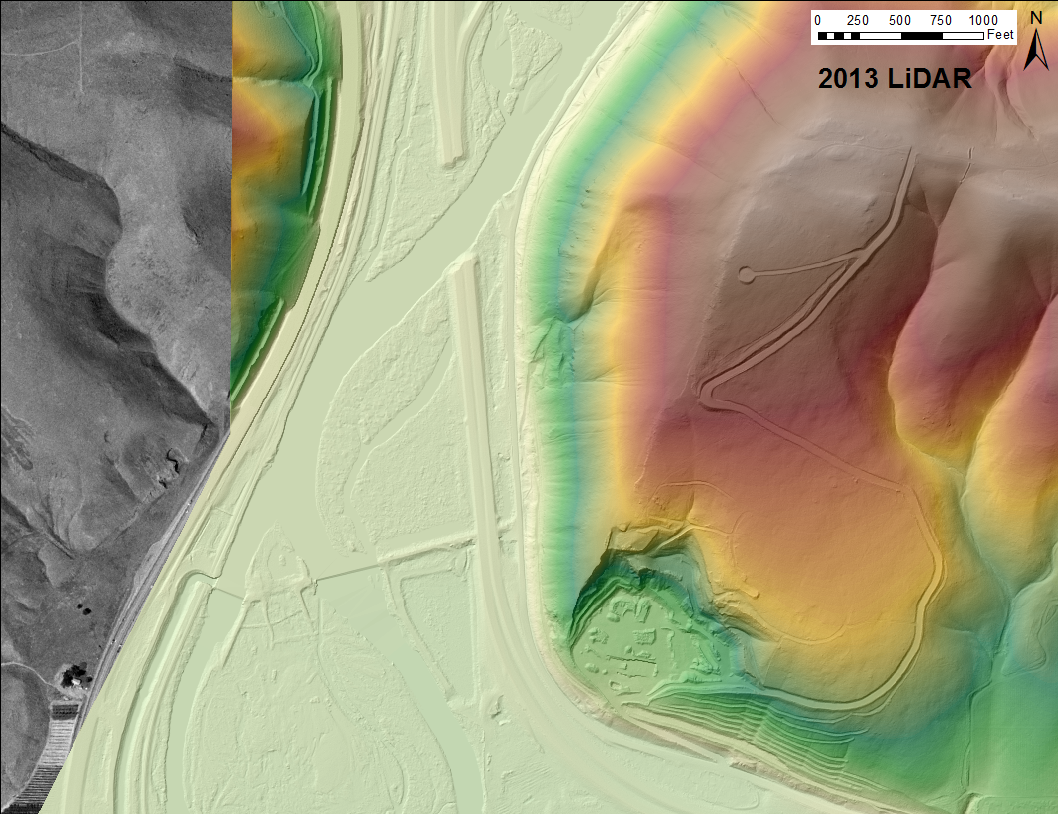 and a 2013 survey for Yakima County rasterized to three-foot resolution.
---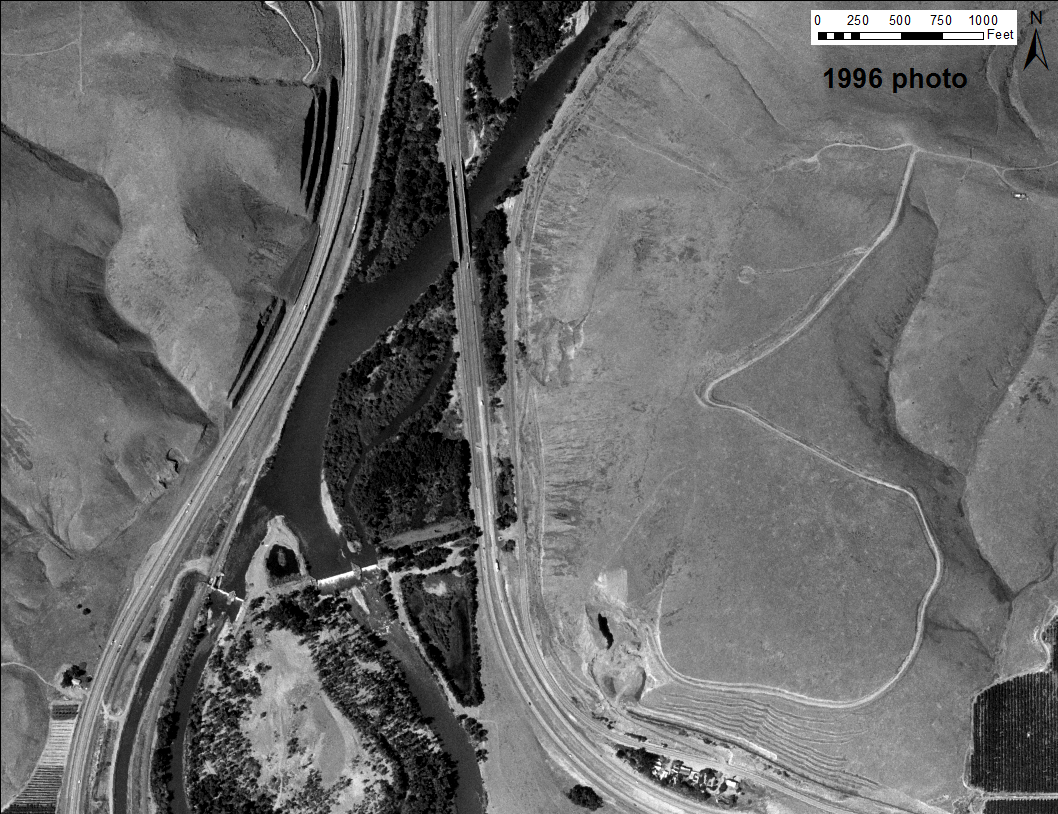 and here is a 1996 photo
---
---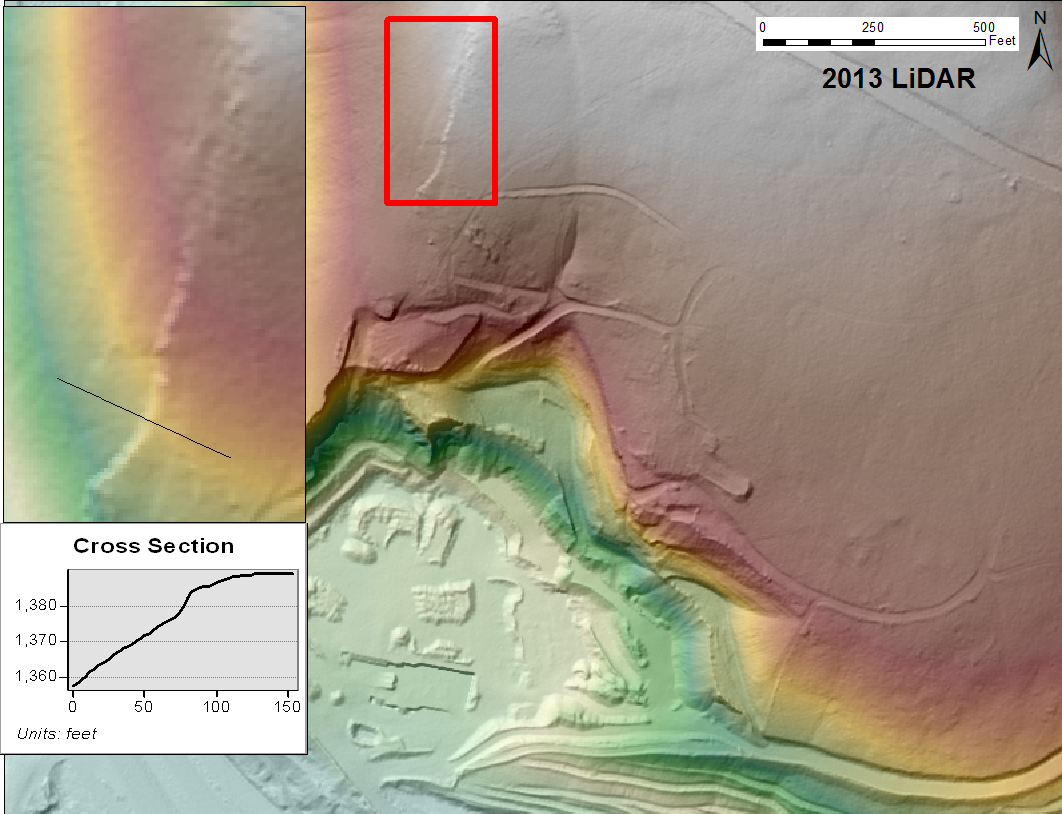 Here is the area above the around the quarry, with a blowup image of the area in the red rectangle. The profile shows the scarp to be about 9 feet. Does this indicate mass movement, or is it just a step in the multiple basalt flows, as we see to the south of the quarry?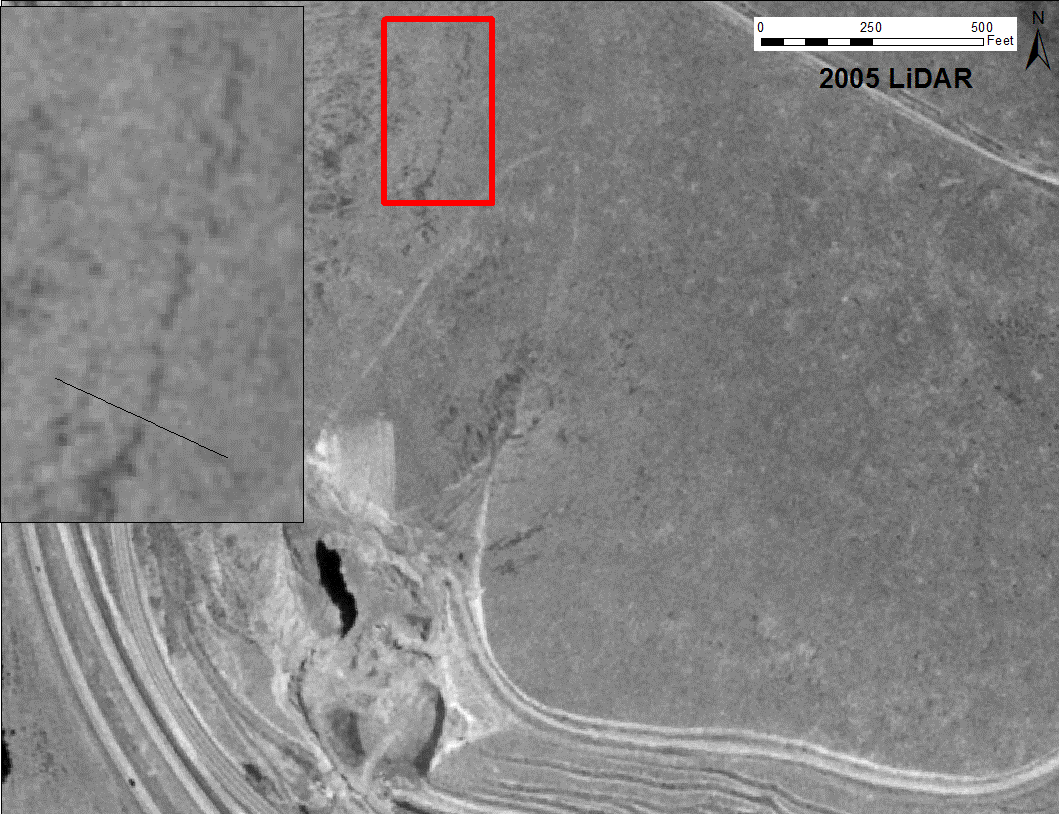 The scarp seems to be there in 1996 as well.
We do not have access to the newer surveys from the Washington State Department of Transportation.
This is a draft page creted by Harvey Greenberg, who is waiting for real geologists to tell him if his is making sense.